Crustless Spinach Quiche Recipe
This crustless spinach quiche recipe is keeping things simple yet delicious with only five key ingredients. It's loaded with impressive spinach nutrition, eggs and healthy raw cheese.
Get ready to make a healthy crustless spinach quiche recipe so loaded with flavor you'll easily end up eating it for breakfast, lunch and dinner. And that's really one of the best things about a quiche — that it makes a perfect snack or meal any time of the day.
This crustless spinach quiche recipe is delicious, so easy to make and high in protein. Plus, it's gluten-free, vegetarian and ketogenic diet-approved.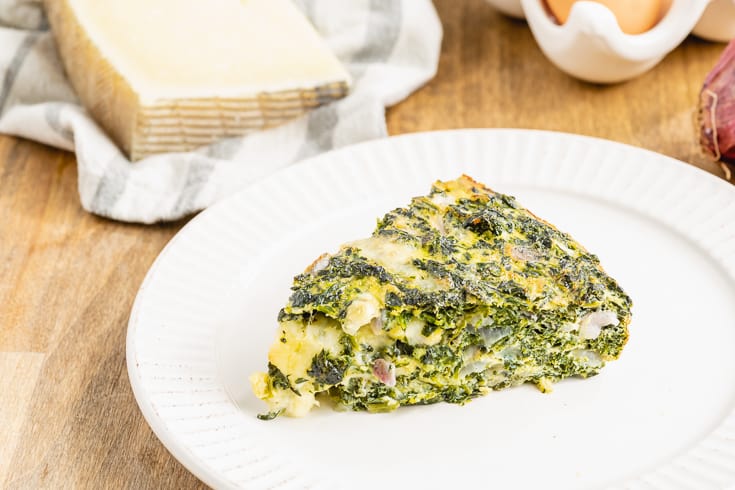 INGREDIENTS:
8 eggs, beaten
1 package frozen chopped spinach, thawed and drained
1½ cups shredded raw cheese
1 onion, chopped
1 tablespoon coconut oil + extra for greasing
¼ teaspoon sea salt
⅛ teaspoon black pepper
DIRECTIONS:
Preheat oven to 350 degrees F and grease a 9-inch pie pan with coconut oil.
Heat coconut oil and onions over medium heat in sauce pan until onions are soft. Stir in spinach and cook until excess moisture has evaporated.
In a bowl, combine eggs, cheese, salt and pepper. Stir.
Add spinach mixture and blend together.
Scoop into pan and bake for 30 minutes.
-People Start to Heal The Moment They Are Heard-
Health and Wellness Associates
WordPress:  https://healthandwellnessassociates.co/