Goat Cheese & Artichoke Dip Recipe
INGREDIENTS:
One 14-ounce can artichoke hearts, drained
1 pound chévre goat cheese
2 tablespoons olive oil
2 teaspoons lemon juice
1 garlic clove, minced
½ cup pecorino romano, grated
1 tablespoon parsley
1 tablespoon chives
½ tablespoon basil
½ teaspoon sea salt
½ teaspoon black pepper
Dash of cayenne pepper (optional*)
DIRECTIONS:
In a food processor, mix all ingredients except the pecorino romano until well incorporated and creamy.
Top with freshly grated pecorino romano.
If you're someone who enjoys snacking or dips, you've likely had your share of artichoke and cheese dips. And sure, they've probably been tasty. You might have even prepared a few. But if you're ready to take your dips to the next level, it's time to make this artichoke dip recipe. Trust me — this one's tastier (and much healthier) than any spinach and artichoke dip or cheesy dip I've ever had.
Goat Cheese Appetizers: A Crowd Favorite
Goat cheese is one of my favorite cheeses. It's tangy and creamy, perfect for adding to your favorite dishes. It's also lower in the milk proteins some people are sensitive to, so often even if you struggle with digesting traditional cow's milk cheeses, you might find you can tolerate goat's milk better. Different countries call goat's cheese by different names; one of the most common is the French chèvre, which is what we'll use here.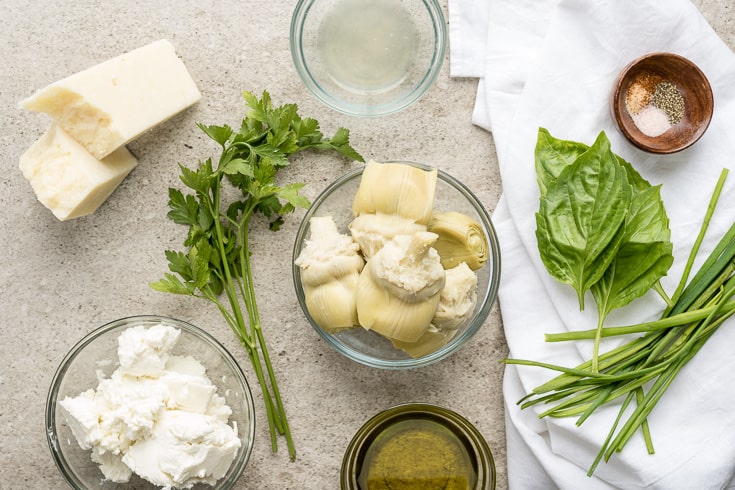 Remember we are in this together!
Health and Wellness Associates
WordPress:  https://healthandwellnessassociates.co/