KETO SNACK IDEAS
GREAT SNACK IDEAS AS LONG AS YOU DO NOT EAT BREADS OR PASTAS DURING THE DAY
CARDIAC DIETS HAVE MANY REQUIREMENTS, SO PLEASE FOLLOW THOSE ALONG WITH DIABETICS.    KETO IS NOT A DIABETIC DIET.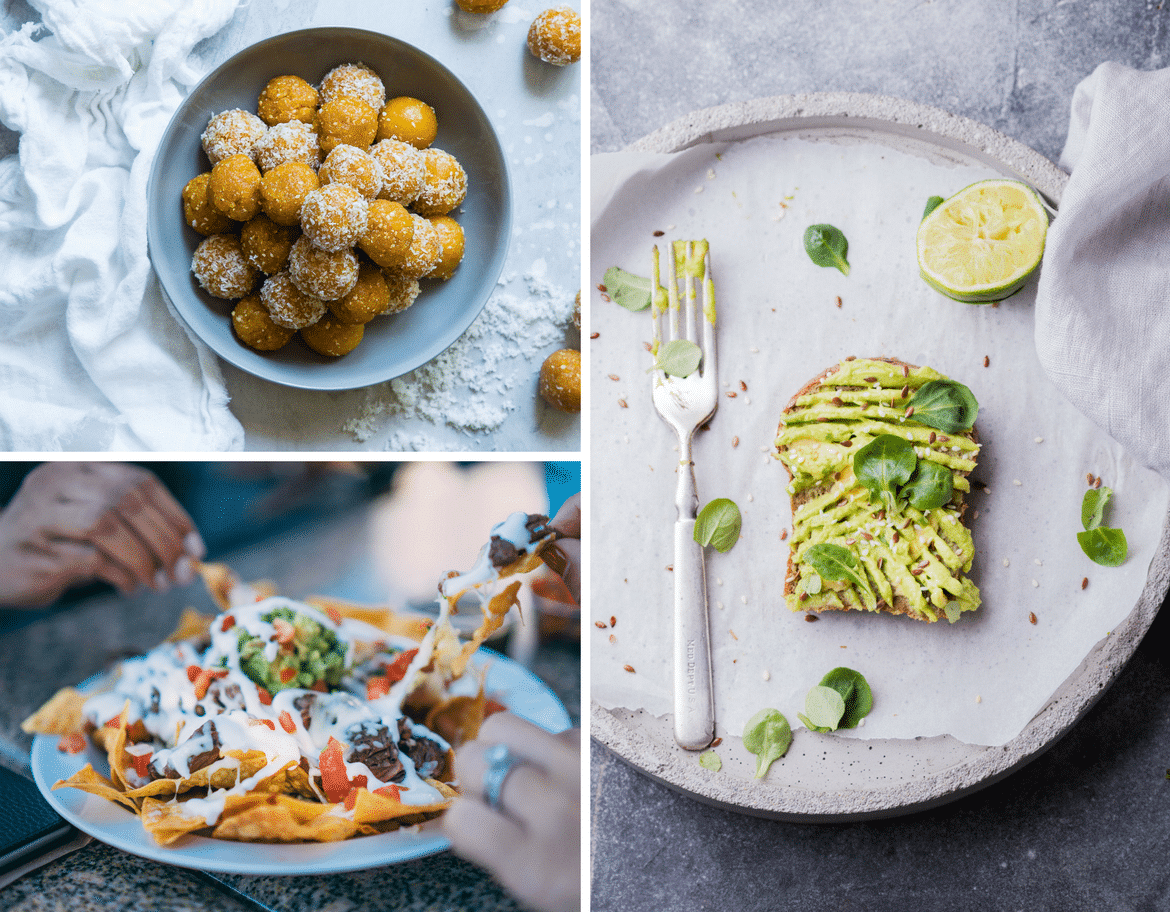 Pork Rind Nachos 2 Ways: Louisiana Hot Sauce Pork Rinds + Ranch + Shredded Cheese OR Plain Pork Rinds + Taco Seasoning + Shredded Cheese + Sour Cream + Microwave for 30 seconds
 Bacon & Guac: Bacon + Sabra Guac Singles
 Pepperoni Chips: Pepperoni + Paper Towel +  Microwave for 45 seconds + Pair with cheese of choice
Desk Drawer Soup: Boullion cube + Hot Sauce + 1 tsp Coconut Oil + Boiling Hot Water
 Dragon Balls: Hard Boiled Eggs + A rub of Salt, Pepper, Garlic, Cayenne Pepper, Smoked Paprika, and Cumin
Chocolate "Crackers" & Spread: Squares of Lily's Dark Chocolate + Butter / Cream Cheese / Brie
 Ham Pin Wheels: Ham + Whipped Cream Cheese + Chopped Green Onions + Roll up & Slice
 Keto Cereal: Shredded Coconut + Sliced Almonds + Crushed Pecans + Chia Seeds + Flax Seeds + Pyure Packet + Cinnamon + Vanilla Extract + 1 tbsp MCT oil + Unsweetened Almond Milk + Heavy Cream
 Avocado Boats: Avocado + Frank's Red Hot Sauce + Eat with spoon out of the skin
Quick Charcuterie: String Cheese Stick + Wrap in Prosciutto
 Keto Yogurt: Whole Milk Yogurt + Peanut Butter (one ingredient: peanuts) + Pyure Packet + Vanilla Extract
. Keto Muffins: 1 Egg + 2 tsp Coconut Flour + Pinch of Baking Soda + Pinch of Salt + Mix ingredients in mug + Microwave 1 minute
 Cheese chips: Sliced Cheese + Parchment Paper + Microwave until bubbling
 Keto Easy Egg Salad: Hard Boiled Eggs + Crush with a fork + Add mayo, mustard, salt and pepper + mix ingredients
Sweet & Spicy Snack Mix: Roast Pumpkin Seeds with Salt and Chipotle Chili Powder + Cacao Nibs
 Dog Dive: Hot Dogs + Salsa Verde
 Keto Smoothie: Avocado + Unsweetened Almond Milk + Ice Cubes + Pyure Packet + Frozen Strawberries + Kale
Spicy Keto Slaw: Wasabi Mayo + Bag of Coleslaw + Sliced Almonds
 Protein-Packed Chocolate Keto Ice Cream: Greek Yogurt + Vanilla Extract + Chocolate Protein Powder + Freeze for 15 minutes
 Bagel-less & Lox: Smoked Salmon + Cream Cheese + Capers
 Chocolate Mousse: Heavy Cream + Pyure Packet + Cocoa Powder + Whisk Together
 Easy Keto Breakfast: Fried Egg + Frank's Red Hot Sauce + Bacon
Salmon Salad – canned salmon and Hellmans mayo
Keto Wrap: 3g net carbs Tortilla + Sriracha Mayo + Lettuce + Cheese + Ham
 Keto Trail Mix: Moon Cheese + Cello Whisps + Macadamia Nuts
 Crunchy Keto Salad: Chopped Purple Cabbage + Balsamic Vinegar + Pyure Packet
We are in this Together!
-People Start to Heal The Moment They Are Heard-
Health and Wellness Associates
EHS Telehealth
REVIEWED BY DR PATRICIA CARROTHERS

WordPress:  https://healthandwellnessassociates.co/
COD UP IN THE MOMENT
Coddle your taste buds, with these breaded fish sticks – you'll fall for them hook, line and sinker.
TARTAR SAUCE
1/2 cup Hellmans Mayonnaise
1 tbsp minced, fresh dill, or 1 tsp dried
I tbsp sweet green relish
2 tsp each prepared horseradish and lemon juice
2/3 cup unseasoned panko bread crumbs
3 tbsp grated Parmesan cheese
1 tbsp chopped fresh parsley
3/4 tsp dried thyme
1/2 tsp paprika
1/4 tsp each salt and black pepper
3 egg whites
1 1/2 pounds cod fillets, at least 1/2 inch thick
6 lemon wedges ( optional )
To make tartar sauce, combine mayonnaise, dill, relish, horseradish, and lemon juice in a small bowl.  Refrigerate until ready to use.
In a shallow bowl, combine bread crumbs, Parmesan cheese, parsley,  thyme, paprika, salt and pepper.  Lightly beat egg white in another shallow bowl.  Spray a baking sheet with non-stick spray and set aside.
Rinse fish and pat dry with paper towels.  Cut fish into thick strips. Working one at a time, clip pieces in egg whites, then in crumb mixture, coating both sides with crumbs.  Place on baking sheet.  Allow some space between pieces.
Bake at 450 degrees for 8 to 10 minutes, depending on thickness of fish.  Fish is ready when it flakes easily with a fork.  Serve with tartar sauce and lemon wedges, if desires.
Serves 6
We are in this Together!
-People Start to Heal The Moment They Are Heard-
Health and Wellness Associates
EHS Telehealth
REVIEWED BY DR PATRICIA CARROTHERS

WordPress:  https://healthandwellnessassociates.co/